Kopi Luwak Gold Label - 16 Drip Pouch
Kopi Luwak Gold Label - 16 Drip Pouch
Brand:
CLUWAK
Product Code:
Gold Label
Availability:
In Stock
Description
Kopi Luwak

Gold Label - Drip Pouch
---
"Orange winey with a hint of roasted truffles, bright acidity, strong body with a soft sweet lychee finish"
REGION: BENGKULU | SOUTHWEST SUMATRA | INDONESIA
Kopi Luwak Gold Label beans are sourced from the Bengkulu plantations in Southwest Sumatra, Indonesia, where freely roaming wild Asian Palm Civets can choose the best and the ripest coffee berries through a process of natural selection. Natural digestive mechanisms enhance the flavor of the ingested beans, and when roasted, it results in an orange winery flavor with a hint of roasted truffles and a soft, sweet lychee finish.
The wild berries are meticulously selected to produce the unique and naturally flavored coffee beans. The beans undergo stringent quality control prior to being processed in our roaster.

Ingredients: 100% Authentic wild roasted Arabica Kopi Luwak beans from Benkulu
Packaging: 6g x 16 Drip Coffee Gold Label Pouch
Availability: Limited quantities. You may wish to contact us for availability prior to placing an order.
The drip pouch revolutionizes the way ground coffee is infused into your beverage. The Kopi Luwak Gold Label Drip Pouch is supported by strong paper hangers that leverage the drip pouch over your mother. All you have to do is pour hot water through, and you will get an instant serving of coffee – right from the epicenter of the bean. It's the perfect solution if you're on the go, or your body calls for that extra dose of caffeine to get you through the day. You will have a quick Kopi Luwak Gold Label Drip Pouch of coffee in your pocket to crank that extra cup.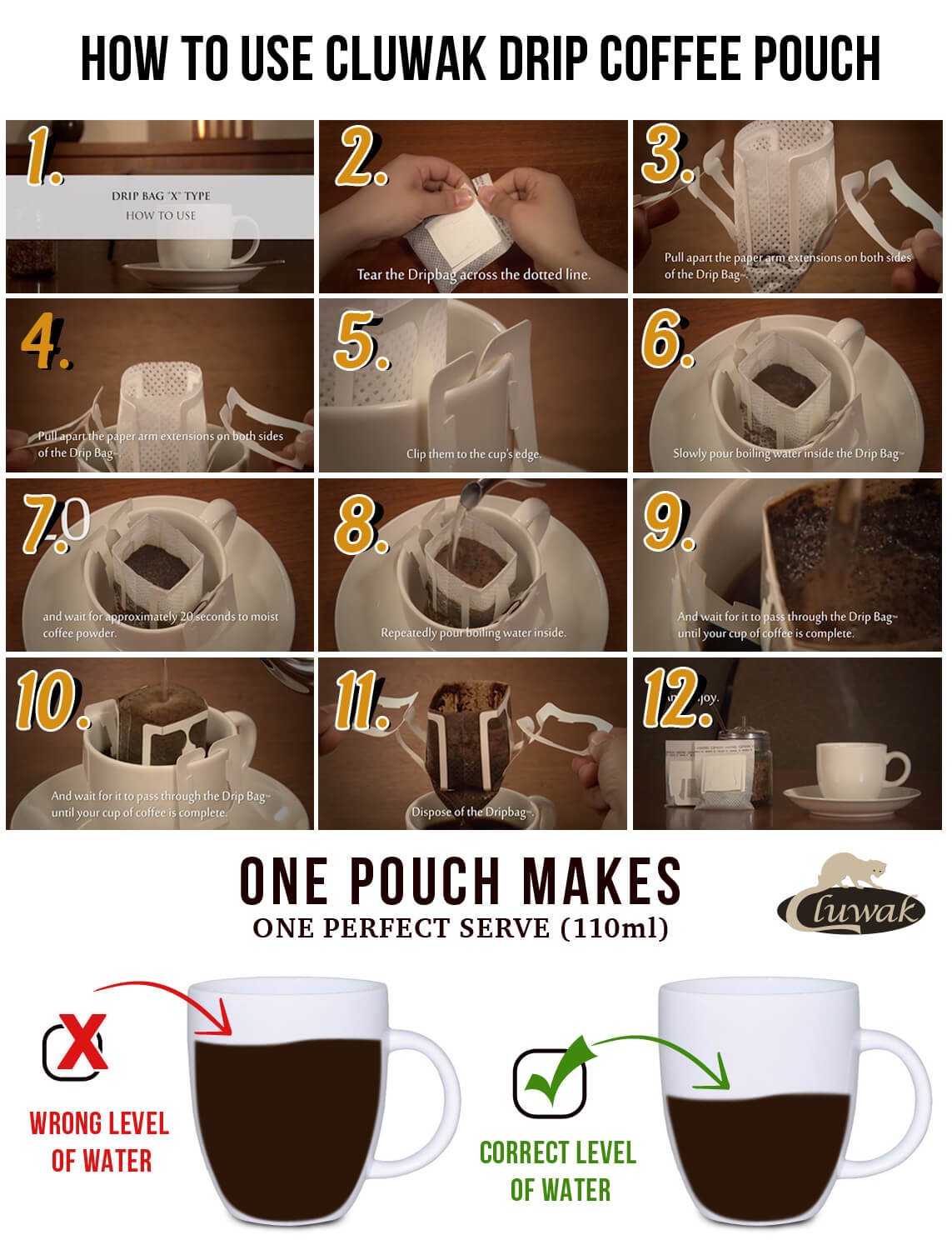 Related Products
Reviews (0)